Aaton A-Minima (Motion Picture Camera) - PART O1
Its been long time I've been looking for a Compact S16mm High-quality Film camera....A-minima was always on my list, but it was really hard to find and hard to get information about it. But I was fortunate enough to find one after all.
So, I thought about actually posting this topic and sharing the information that I've gained last 3 months of research and help I got from DPs, Cinematographers, individuals and Kodak. Im hoping that, maybe it might be helpful for someone else out there....
The Aaton camera design - sleek instant magazines- insisting on ergonomics-first gave the company products 'the cat on the shoulder' nickname
A-minima is a great camera, just like other Aaton Cameras and really solid build (not something we see often these days) Thanks to Jean-Pierre Beauviala who is the founder of Aaton digital and inventor of A-minima.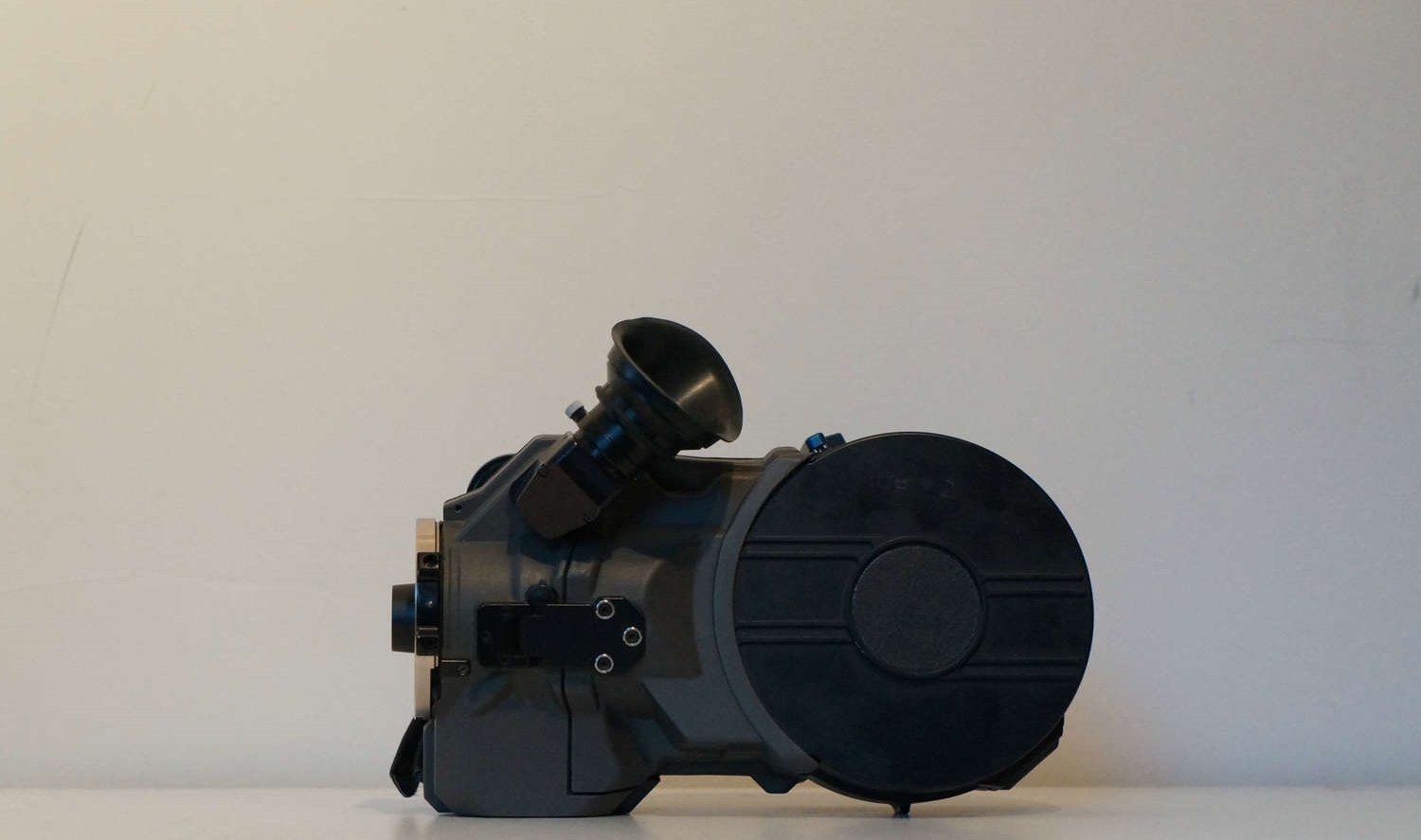 Looks like camera was coming with different kind of configurations and sets in past. I've seen different sets an accessories specially with ex-rental auctions or sales..Its always best to buy it as set, Buying parts separately is really expensive... and some of the parts are actually overpriced because they are still used with current digital cameras. (As an example signature Aaton wooden handgrips)
Below we see minimal set.
A-Minima Camera Body (PL MOUNT)
Oppenheimer Custom Battery Carry Handle

Minimal Power Base
Swan Neck
Battery Handle
Power Cable
A-Minima
specially designed camera for people who need a compact and light high-quality film camera outside of a studio environment. A-Minima shoots 200-foot Super 16 film rolls that can be printed to 35, regular 16, or transferred / scanned to 2K-4K.
Its viewfinder is oriented 45* toward the camera lens in order to decorrelate the shooting axis from the viewing axis, yielding much better control of image movement and framing on the viewing screen. The camera body is shaped to make it easy to hold on to and the magazine is tilted 15˚ to allow for cheek guiding. This results in image stability that is better than that of many heavier cameras. No-changing-bag loading, – thanks to the Aaton patented flexible-flange spools – is another important feature of the A-Minima. The collaboration between Eastman Kodak and Aaton resulted in the manufacturing of specific spools and the offering of Kodak's full range of raw stocks in A-Minima loads.
(Spools are discontinued)
The A-Minima does offer an impressive array of high-tech features. It generates timecode that can be used to slave other timecode devices like the Cantar; it has a built-in intervalometer that allows for any frame rate up to 50 fps; and it records AatonCode timecode to the film. With all these features built into a small and light camera, the A-Minima appeared at first to be the ideal camera for independent production.
(Note: Actually its best to load it in dark, It does have light tight flange spools but they are flexible and you might get edge fogging if you're not careful.)
THE MECHANICAL EYE (L'œil mécanique)
"Im not sure, but I believe this is the first prototype of A-Minima"